new york magazine reports:
"Last week, emo stars The Academy Is ... were in town to check out their clique's new clubhouse, Angels & Kings (or AK-47) on 11th Street near Avenue A. The appeal? "Free drinks! And they'll let us in," says drummer Andy "the Butcher" Mrotek. Apparently, Mrotek isn't alone with this problem. . . Fall Out Boy's Pete Wentz complains that when he goes out, bouncers don't recognize him. And even if they do, his whole entourage usually can't go in with him. . . So he, along with promoter Jamison Ernest and his band's managers, Bob McLynn and Jonathan Daniel of Crush Management, are opening AK-47. "This is a bar for all the rejects," promises Wentz. His bandmates, along with their friends (and fellow Crush clients) from The Academy Is …, Gym Class Heroes, and Cobra Starship, plan to hang there when they're in town. . . Wentz, who's 27, says the bar, expected to open around April 30, will be decorated with mug shots of Sid Vicious and Johnny Cash. The bands will pick the jukebox music, and drink specials may be tied to their song names."
read more
here
and
here
.
so somewhere in this vicinity i'm assuming.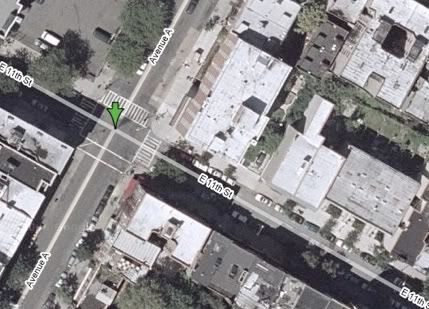 i have a few thoughts on this-
a.) first of all, as far as i know, pete is still straight-edge. as are two other members of
fob
. so i just think it's kind of weird he's the spokesperson for the bar.
b.) secondly, i personally am pumped about this. i've been needing a reason to visit ny more often. especially if they have a karaoke night because that would be killer. leah, claire... vacation??
c.) lastly, "drink specials may be tied to song names" has sparked my interest. i'm going to see how many i can come up with. feel free to add your own...
- same blood
y mary
- check
maker's
marks
- of all the gin
and tonic
joints in the world
- thnks fr
horsemen
th mmrs
- black
russian
mamba
-
red
bulls
and vodka
in brooklyn (i like this one the best)
- champagne
cocktail
for my real friends, real pain for my sham friends
- viva la white
russian
girl
- crab apple
martini
kids
- you're
car bomb
crashing, but you're no wave