confession #2:
"Every time I'm about to go onstage i get that diarrhea feeling."
-arch of
illinois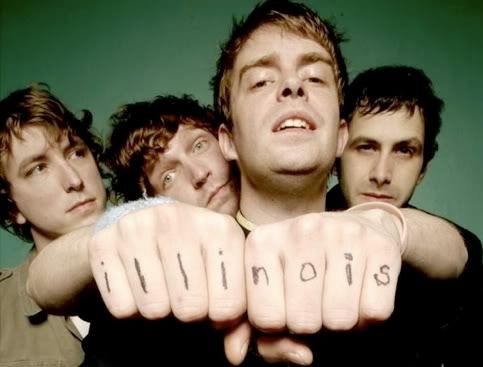 the latest wave of ace fu awesomeness has brought us
what the hell do i know?
the newest EP from
illinois
. a band from pennsylvania... obviously.
the 7 song EP opens with "alone again" which draws you in with a dreamy story about a girl who finds herself alone on the weekend and just stares and stares at the ceiling. the next track, "nosebleed", feels like a perfect campfire song. it's filled with plenty of banjo and makes you want to clap your hands and stomp your feet. the band explores their psychedelic side in the song "one on one" and then brings the banjo back out again for "screendoor". the EP wraps with "bad day" which i can only compare to something by cake, but with more bass drum. illinois has it all. they're quirky, they're catchy, and they just might be my new favorite band. the EP comes out tomorrow and you can buy it
here
. also, the guys will be all over the place for sxsw so be sure to catch them at some point. visit
here
for the details.
mp3: illinois - "screendoor"