i don't know what it is with me and bands out of portland lately, but
blitzen trapper
is my latest love and rightfully so.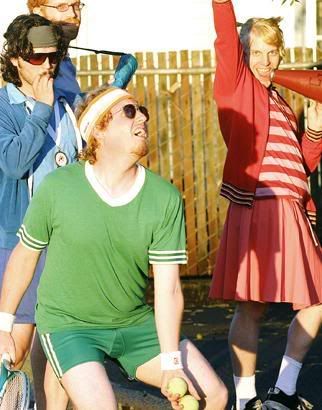 alright, just go with me on this...
when i was little, my parents would throw these ridiculous pool parties, turn up their jukebox, and open the sliding glass doors so the music would blare outside. i can remember listening to the kinks and creedence clearwater revival for hours and hours. for some reason, every single time i hear blitzen trapper it sort of takes me back to those days. this band has successfully fused country twang, indie rock, and electronica which is something not many bands today have been able to do without sounding like everything else. in my opinion, their self-titled debut in '03 is much stronger than their more fluid, sophmore effort,
field rexx
. i suppose i can post two tracks and let you all decide for youselves, though.
blitzen trapper - "pink padded slippers" (blitzen trapper)
blitzen trapper - "summertwin" (field rexx)
either way, try and tell me you don't feel like you've known them forever!