and now, i give you my best of '06.
10. bishop allen - every EP (especially april)
ok, so technically bishop allen didn't release an LP this year, but using a sufjan-like technique, they have released an EP for every month. the april and july EPs were particular favorites of mine. every month i've found myself itching to hear the new material and i can honestly say i have yet to be disappointed.
bishop allen - "flight 180" (april EP)
9. the essex green - cannibal sea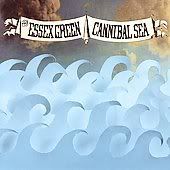 yeah, i don't know why, i don't know why-y-y… this band hasn't made more lists this year?!? the essex green was easily one of the best bands of the year for me. i consider
cannibal sea
to be the archetypal indie pop album. switching back and forth, sasha bell's dreamy lead vocals on songs like "cardinal points" and "this isn't farmlife" balance perfectly with chris ziter's enchanting lead vox on "don't know why". i will say that I have not seen them live, but with an album this great i find it highly unlikely that they would disappoint.
the essex green - "dont know why"
8. the fratellis - costello music
this year, for whatever reason, i really got into the brit music scene. the fratellis haven't really made much of a name for themselves in the states yet, but it's only a matter of time. their debut LP has been on constant rotation in my itunes since i first heard these guys play on nme radio. the song "flathead" has the ability to get stuck in my head for days. that being said, i would definitely vote for
costello music
as catchiest album of the year.
the fratellis - "flathead"
7. thom yorke - the eraser
i'm a sucker for anything radiohead related. working with longtime radiohead producer, nigel godrich, thom finally released his
solo
other project that really explored his electronic/experimental side (much more so than radiohead). in "atoms for peace", thom sounds like he holds a constant hummmm in the back of his throat while somehow managing to sing on top of it. it's so awkward that you don't really know if it's terrible or brilliant. naturally, i side with the latter of the two.
thom yorke - "harrowdown hill"
6. brand new - the devil and god are raging inside me
it's no surprise that brand new made my list. as far as i'm concerned, this band can do no wrong. released just this november, their album is phenomenal. i found myself listening to it as i was driving up to ellijay late one night and i literally jumped in the middle of "luca". that's when i realized what separated this album from their previous ones- it's capable of being the entire soundtrack to a scary movie. the lyrics are still amazing, but they definitely stepped it up and played much harder this time around. and i think i love jesse lacey. oh, and i just heard that they will be playing back-to-back shows at centerstage on april 17 & 18. mmmm.
brand new - "degausser"
5. snowden - anti-anti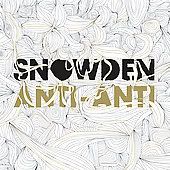 anti-anti
proved to the world what we ATLiens have known for some time- snowden is one hell of a psychedelic band. for me, snowden combined everything i love about animal collective and fused it with the best of wolf parade. the first time i heard Jordan sing, "filler is wasted" i was a believer. i've noticed that they've made several best of lists so far, but i'm sure all you locals will agree that there is nothing like a hometown snowden show (or a listening party at the local).
snowden - "ccounterfeit rules"
4. annuals - be he me
this was the first band i really blogged about on here (...i think) and after seeing them live i'm fully convinced of their genius. they aren't afraid of being too weird because, well… they really are genuinely weird. this isn't meant an insult because it makes for simply incredible experimental rock/pop. when i listen to "bleary eyed", i get this edge-of-my-seat feeling that can only be attributed to their spontaneity. same thing goes for "dry clothes". i mean, you have to give credit to a band that is able to hold your attention by repeating "dry clothes" over and over again for literally the last minute and a half of the song. annuals will be at the variety on jan. 26 and i cannot wait to see them again.
annuals - "dry clothes"
3. oh no! oh my! - oh no! oh my!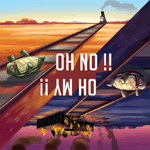 to be honest, i don't really know what it is about this band that i love so much, but from the moment i heard "walk in the park" i was hooked. you know that weird group of guys in school that always wore the japanese animation shirts and played that magic game during lunch? well, imagine those aforementioned guys formed a band. but guess what? they don't suck. eccentricity is the essence of oh no! oh my! their lyrics are very tongue-in-cheek and i love it because you can't tell if they are serious or just stupid. not to mention the fact that they play nearly every instrument imaginable on the album. oh no! oh my! have fulfilled my quirky quota for the entire year. ironically they were home schooled, too.
oh no! oh my! - "walk in the park"
2. ben kweller - ben kweller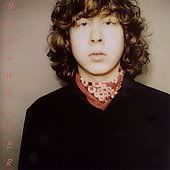 oh, ben… we go wayyy back. i'm with leah on the concert this year. it was incredible even though he didn't play "this is war" (no, i'm not bitter). ben has always been a favorite of mine and he certainly didn't disappoint with his self-titled full-length this year. from "run" to "penny on the train track" to "magic" the entire album is amazing. each song is beautifully written and completely relatable. ben is clever and he gets it. period.
ben kweller - "this is war"
1. manchester orchestra - like a virgin losing a child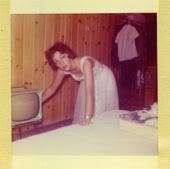 i can't quit listening to this album. i'm actually a little ashamed of just how high my itunes play count is. it's that good. andy hull is one of the few songwriters that literally makes me weak in the knees with his music. i was lucky enough to see them play at lollapalooza this year and their performance was one that i will never forget. at the end of "i can barely breathe" the guys nearly broke their instruments because they were playing so hard (chris in particular). i'm so glad they are from the A because i could watch them perform every night and never tire of it. rumor has it that they will be touring in the new year with their good friends, brand new (!!!!!). great job, guys.
like a virgin losing a child
is perfect.
manchester orchestra - "where have you been?"